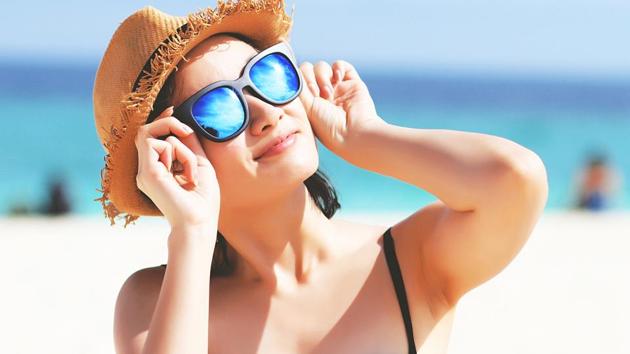 Summer is en route, and along with it comes skincare problems. Every skin type generally struggles during summer because of the intense climate, heat, sweat, dehydration and various other factors. If you fail to take proper care of your skin during the summers, you will have even more trouble maintaining natural and glowy skin during the winters.
Here are a few tips that you can follow to beat the heat this summer.
Use Cleanser
Cleansing your skin is highly important in skincare as it will help you remove all the dirt and excess oil from your skin that gets accumulated during the day.
Exfoliation
Exfoliating your skin is extremely important throughout the year to remove the dead cells from your skin and ensure clear and smooth skin. If you are wondering how to clean your face naturally at home, you can use a natural face scrub such as Coco Soul Face Scrub to cleanse your face and nourish it from within.
Aloe Vera Gel
Aloe Vera is a super herb that is considered to be a one-stop solution for all skincare woes. Aloe Vera is your best friend during the summers as it can help you treat several problems such as rash, itching, inflammation or any other issues. You can also freeze aloe vera and use the cube to massage your face for an additional cooling sensation.
Lip Exfoliation
While exfoliating your skin using a chemical-free face wash, do not forget to exfoliate your lips as well using a lip scrub. By exfoliating your skin, you can remove the dead skin from your lips which is generally caused due to dehydration and dry air. Exfoliating your skin will help you have smooth, fresh and hydrated lips.
Nighttime Skincare Routine
Following a nighttime skin is extremely important in summers to allow your skin to breathe and nourish it after an intense day. Generally, your nighttime skincare routine should include removing makeup, cleansing your skin, exfoliating, applying moisturiser and using an eye cream.
Pay Attention to your Feet
During summers our entire body tends to become dehydrated which causes a lot of problems in areas we tend to ignore. Your feet can also become brittle and cracked during summers, especially if you wear open footwear. Using a foot cream will ensure that your feet stay moisturised.
Hair Mask
While tending to your skin, do not forget about your hair, as they are equally important and tend to suffer the most during the summers. Following a proper hair care regime is vital but as a general step, use a hair mask twice a week to nourish and moisturise them.
Sunscreen
While it goes without saying, using natural sunscreen is one of the most crucial steps in a skincare regime during the summers. During summers, the UV rays are more intense and cause tanning, rashes and pigmentation on your skin. Using a high SPF sunscreen will help you to reduce the damage. Also, reapply sunscreen every 4-6 hours to ensure the best effect.
These are some of the essential skincare steps that you need to follow during the summer to have nourished and smooth skin.